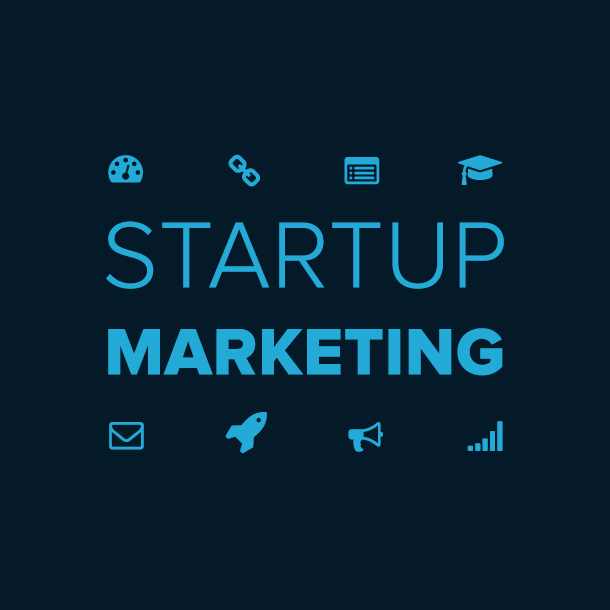 Our VP of Recruiting Shares 3 Skills You Need to Get a Startup Marketing Job
An Interview with our VP of Recruiting, Daniel Miller
Article Written by: Carli Evilsizer from Branderly Media
 
There are so many tips floating around the internet on what startup CEO's are really looking for when interviewing candidates but we were curious if there's any tips specifically for startup marketing candidates. Some of the most common tips when interviewing for a startup include being truly passionate and excited about the role (and more importantly the startup itself!) as well as a "can-do" attitude. But if you are interviewing with a startup CEO for a marketing role, what are a few specific things you will need to prove to get hired?

We chatted with Daniel Miller, Co-Founder and VP of Recruiting at Empowered Staffing to learn more. Daniel is a co-founder himself and works with many startups hiring digital marketing, e-commerce & tech roles, so he was the perfect person to share a few tips.

 
1. What is your background?
"For over 6 years, I recruited for a headhunting agency and moved up the ladder into corporate training and management. Then in 2009, I was hired by an eCommerce startup, BuyHappier.com (Now called Digital Brandworks) that literally only had a business plan and yet to open an office. I came on board as employee #2 and built an office up to 40+ employees and we were featured on the Inc 500 as one of America's fastest-growing companies. We were on the WGN news Around Town segment due to the culture we built, modeled after Zappos. Once the company sold, many organizations found out about my success building up the BuyHappier office, and I was getting calls left and right by startup owners looking to build teams and that is how Empowered Staffing was started."
 
2. Tell me more about Empowered Staffing.
"Empowered Staffing is a recruiting firm specialized Digital Marketing, eCommerce & Tech / SaaS industries. We have a team of recruiters based in Evanston and have experienced growth between 20-150% YOY since our inception in 2012. We have worked with small start ups to Fortune 1000 organizations. We have a fun and energetic team that is dedicated to the success of our clients which has made our firm so successful."
 
3. What are the biggest differences when interviewing for a startup vs a larger company?
"In a startup, there are usually two strong attributes employers are looking for. One, someone that is willing to be hands on and have a get it done attitude. The candidates coming from larger employers, are used to larger structures and being siloed into one aspect of their department, but in a startup you have to be willing to take on additional responsibilities and truly get involved beyond a typical scope of a position."

"The second most important thing, is personality and cultural fit. Hiring in a small company, is all about making sure personalities click and a lot of times, our Startup CEO's will have 5 very qualified individuals to review but will usually go with the one that is more upbeat, positive & most excited to join the startup in addition to personalities meshing together well."
 
4. What is the biggest mistake you see candidates make while interviewing at a startup?
There are two:

1) Not being prepared. Always research and review the company and get together a list of three strong/strategic questions. This will show the executive you are meeting with there is a level of engagement in the interview and that you did your homework.

2) Getting nervous and/or not letting their true personality shine through. It is always hard to make a true judgement call on a candidate when it is your first meeting, which is why it is so important that each candidate is very open and transparent during the interview so the employer can get the best feel for the individual they are meeting with. It is our job as a firm to narrow down and send in the top candidates on each search we are on, once the candidate interviews (this is not something they are used to since over 97% of our candidates have a position and they are not active job seekers) it is their job to not only showcase their hard skills but they need to bring their A game with their personality which is hard for anyone during a first meeting with an executive especially if your not a sales person. I know it sounds cheesy, as I learned this from my sister whom is the co-founder of Empowered Staffing, just like in the bachelor the people who can not open up go home first, so to when interviewing for a job, being open and letting your personality shine is key!
THE 3 SKILLS YOU NEED TO GET A STARTUP MARKETING JOB
1. ABILITY TO LAUNCH A NEW PRODUCT/SERVICE
"It is much easier to work with an established company who already has a reputation and launch something to an already existing customer base. In a startup, launching a new product or service to a new customer base is trickier. Innovation, thinking out of the box, the ability to bootstrap ideas to fruition are all very important factors that many people may have but it truly shows when working in a startup company, department or division."

"Be prepared with examples of how you have done it in the past and things that can relate. E.g. If you never worked in a startup, but worked for a major brand on a new product/service/technology with a new customer segment, that could be a great example. Come prepared with successes, things you learned along the way and remember, executive love data. If you have ROI, % increases in revenue, or $$ values that were impacted due to you, executives will be a lot more intrigued."
 
2. ABILITY TO BRING IN LEADS THROUGH DIGITAL MARKETING
"All of us are on devices: smart phones, tablet, computers throughout the day. We are all hyper-involved on social media as well, which is why we see ads that are truly targeted to us every time we log into Facebook or Instagram. The ability to target the right consumer is usually a lot easier utilizing digital methodologies because we can now track consumers better than ever via their demographic & interests and bring the right advertisement to them in the perfect moment as they are browsing online."

"Search Engine Marketing (SEM or Paid Search) drives consumers who are searching for your exact product or service and getting them to your website via Google or Bing Search engines. SEM/Paid Search is the reason Google became a billion dollar company. It is highly effective in driving consumers instantly to your page the minute you start a strong ad words campaign. SEO is very important, since anytime we search for anything we use google and we pretty much stick with the first page of results. Those results are predicated on websites being thought leaders and having the information that consumers are actually looking for."

"Startups need business quickly so they can survive and then grow quickly. Digital marketing allows you to quickly build up a customer base and that is why Social Media, Search Engine Marketing and SEO are so important. How can candidates show their ability to bring in leads for a startup? The only way to show your ability is to use work history examples and previous accomplishments that have a true ROI or Revenue increase attached to it. Start up entrepreneurs are already taking a risk starting up the company, so they rather hire smart candidates who have had some experience in it previous to making the hire."
 
3. ABILITY TO EXECUTE ON TRADITIONAL MARKETING METHODS
"Copywriting, partnership marketing, branding, tradeshows/sponsorships, print & marketing materials are still extremely important. Remember, although digital is great and explosively growing, traditional marketing is still much larger than digital. A lot of times, startups may be worried to put all their eggs in the digital marketing basket since it tends to be expensive. Utilizing copywriting, print and marketing material creation, it will allow a sales team to start selling the product. Also, partnership marketing is a great way to bring in revenue by creating partnerships with associations, influencers, or other companies that can make introductions to the perfect customer base."

"It's hard to say which is the best, but I would say copy, tradeshow/sponsorships and partner marketing can truly bring about quick success for a startup company."